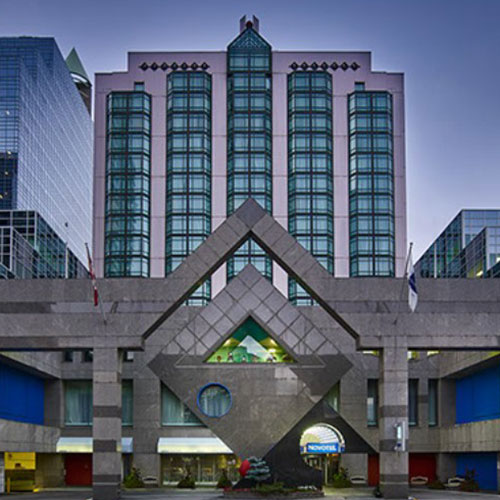 Conference delegates are encouraged to stay at the Novotel North York. Situated in Uptown Toronto, Novotel Toronto North York offers a modern destination that has upscale amenities, such as complimentary WiFi, a full-service restaurant, and an indoor saltwater pool. The University of Toronto Institute for Aerospace Studies (UTIAS) has secured a corporate rate of TBD per night.
Novotel North York
3 Park Home Avenue
North York, Ontario, M2N 6L3
Tel: 416-733-2929
Hotel Reservations
Please call Novotel directly to secure reservations at 416-733-2929 on or before April 30, 2023. The rooms are booked under the UTIAS Aviation Group (Block ID 1689610).
* All rates are subject to applicable taxes
* Quoted rates are not guaranteed for reservations made after April 30, 2023.
Transportation to and from Toronto Airport
Airport limousines/taxis can be located immediately outside any terminal at Toronto's Pearson Airport (YYZ) on the Arrivals Level. The travel time to the hotel should be about 30 minutes, depending on traffic conditions.
Transportation Between the Hotel and UTIAS
Transportation between Novotel and UTIAS will be provided by a shuttle bus. The shuttle bus will depart from the Novotel North York at 8:15 AM each morning. Renting a car is an option, but not necessary. Public transportation to UTIAS is not recommended due to the irregular schedule of the buses between the subway station and UTIAS.
Directions to UTIAS
UTIAS is located at 4925 Dufferin Street, in the north-central section of the city of Toronto. The driving time from the hotel to UTIAS should be about 15 minutes, depending on traffic conditions.